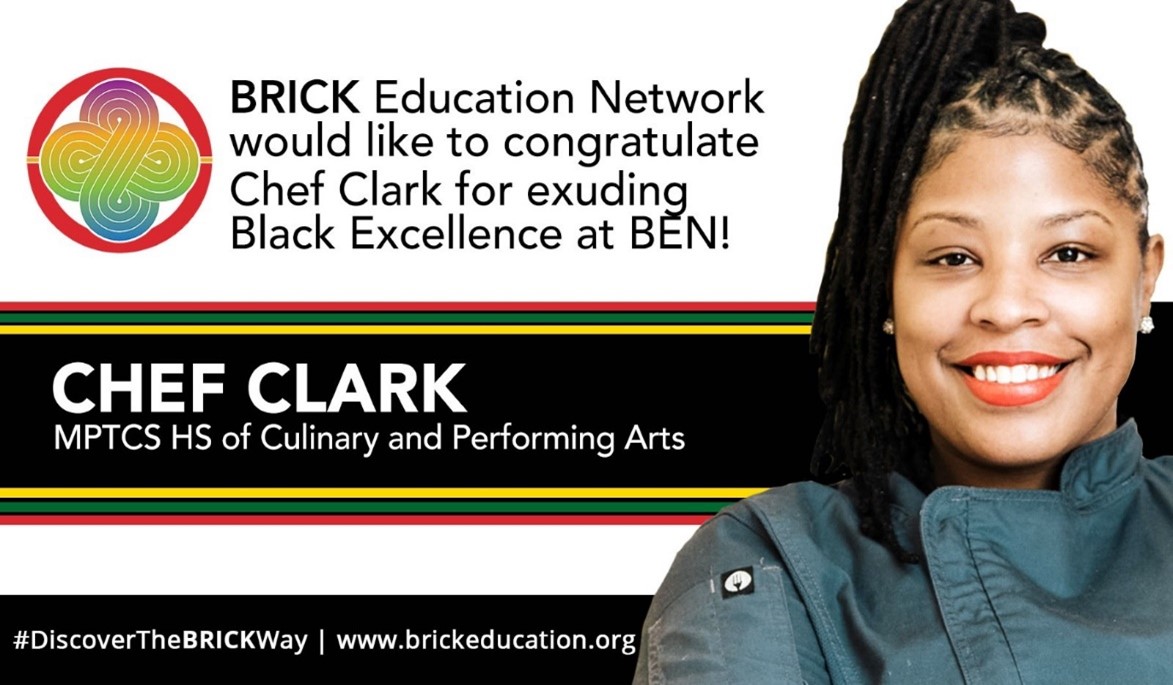 Congratulations Chef Clark!
You epitomize Black Excellence at BEN!
Nominated by fellow Chef Bernardino:  Chef Clark makes it a department priority to teach about Malcolm X, Dr. Martin Luther King, Jr., the real Black Panthers and history in general. She has influenced us to take it upon ourselves to teach and show the culinary students about all aspects of history.  The scholars at first don't understand why they need to know this,  they often remark "we are culinary!"  But, thanks to Chef Clark the culinary team and students realize why it's important that they learn about history, and about Newark and how we all play a role in demonstrating, and carrying out the legacy of our ancestors. 
Read More
Marion P Thomas Operations Manager


Chef Tai is going into her fifth year of teaching Culinary Arts in Newark, NJ.  Chef Tai teach all grades from freshmen to seniors and is the lead Culinary Arts teacher in their pathways program. The pathways is a program designed for the freshmen class where they get a rotating schedule to experience each elective from Culinary Arts, Visual Arts, Dance, Media, and Theater for seven weeks. This helps scholars decide which major they would follow for their high school career. 
One of Chef's favorite types of food to cook is "Caribbean Soul with Global Influences".  I choose this style because the African Diaspora has influenced cuisines all over the world. Whether it was through introduction or enhancement. It leans a helpful hand because its food is simple and complex from fresh ingredients to sophisticated soups and stews.

View this post on Instagram