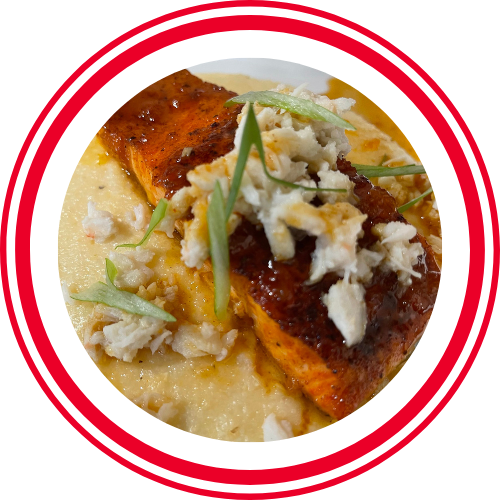 Apricot Butter Glazed Salmon
Grilled to perfection and glazed with apricot preserved and butter reduction.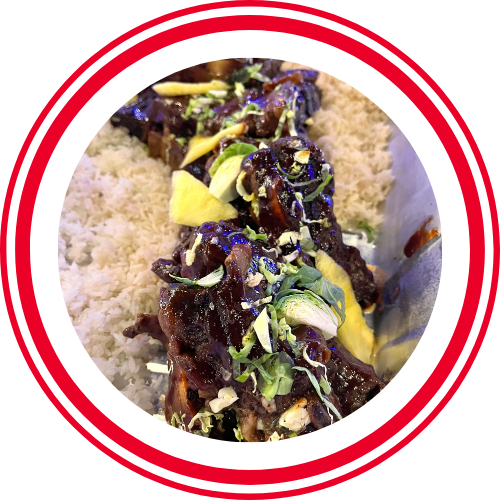 Guinness Braised Short Ribs w/ BBQ Hennessy Sauce.
i love short ribs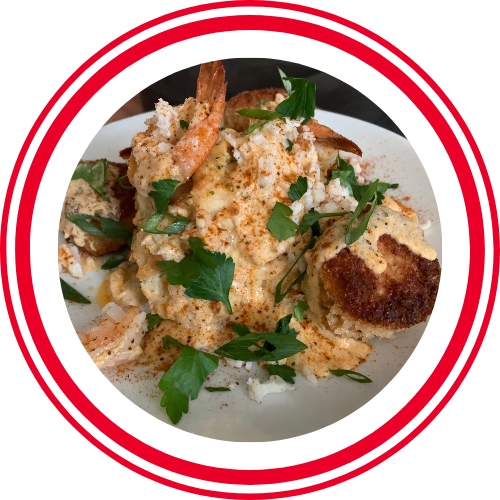 Biscuits and Seafood Gravy
Homemade buttermilk cheddar biscuits topped off with chunks of Salmon, Shrimp, Scallops, Lump Crab Meat and finished with our Cajun Alfredo Sauce.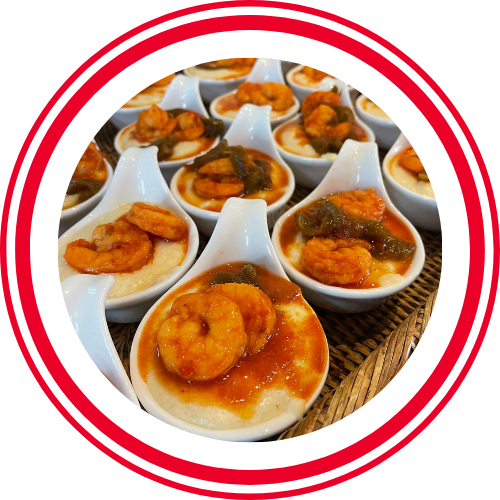 Cajun Shrimp & Grits
Cajun Shrimp, Coconut Curry Shrimp, Cajun Fried Shrimp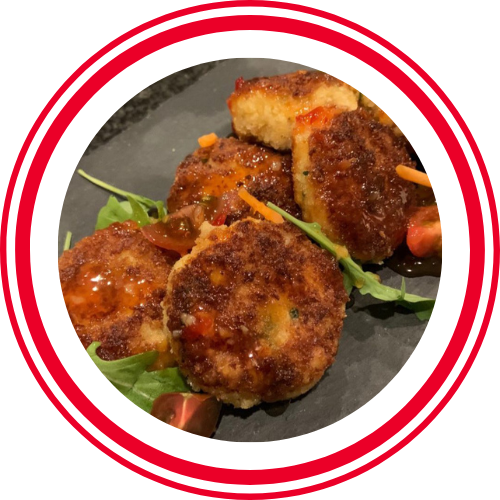 Crab Cakes
Seasoned with locally grown vegetables and baked until golden brown.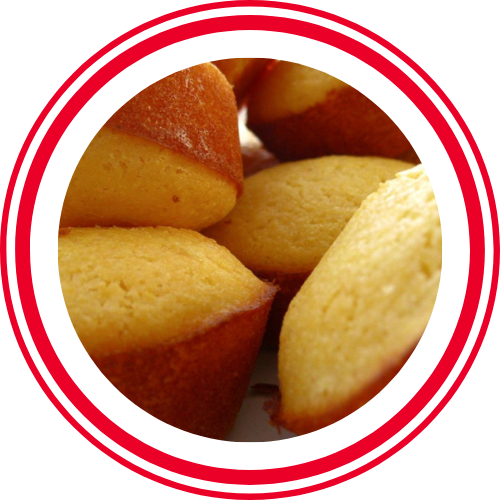 Apricot Butter Corn Bread
Sounds sooo good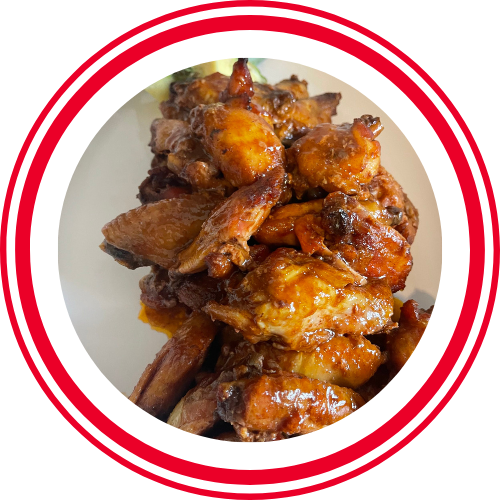 Hennessy Wings
Slow roasted chicken with topped off with our homemade Hennessy infused BBQ sauce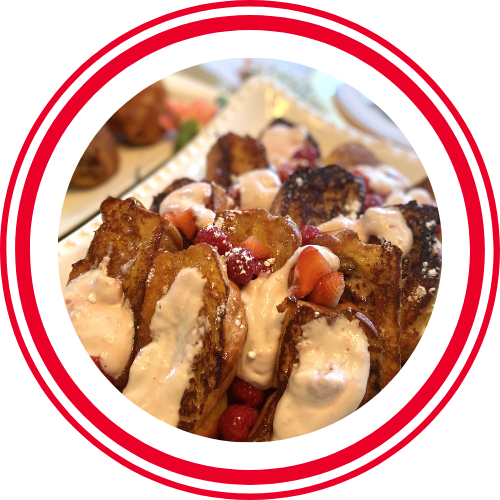 Strawberry Cream Cheese Stuffed French Toast
how sweet!